Search engine optimization (SEO) is an ever-growing and complex field. With the constant changes and updates that Google cranks out, it can be all hard to follow.
In 2018 alone, Google made 3,200 changes to its system. That's an average of nearly 10 changes per day! It is easy to imagine that some agencies are operating under outdated SEO tactics that can end up hurting their client's business. For this reason, it is important to be constantly in-the-know when it comes to SEO.
We have compiled a list of some of the most imperative SEO tactics to know in today's SEO world.
1. There is Such a Thing as Too Much
It is possible to have too much of a good thing when it comes to optimizing a site.
Site over-optimization can occur when your website has too many SEO improvements. Back in the old days of SEO, over-optimization was the name of the game. Keyword stuffing and spammy links were everywhere. And it worked. Those sites were rewarded with good rankings on SERPs.
Times have changed and Google has cracked down. Most SEOs these days know to stay away from these black hat practices. However, there is still a fine line that must be walked to avoid overdoing it.
Be careful of these over-optimization pitfalls:
Keyword rich anchor text: While having internal links are encouraged, the anchor text you use to point to these links is tricky. Keyword-rich anchors can be penalized if used too often (an exception is to use the domain name as your anchor text). Also, using the exact URL as the anchor text is frowned upon. Doing these occasionally can be positive. But doing these too much can ruin your link profile. The best way to use anchor text is to use it over a longer series of words. This dilutes the keywords within the anchor.
Non-relevant keywords: To attract more users, sometimes sites will include keywords that do not pertain to their niche. Google is not phased by this because it takes into account all the keywords used across the entire site and judges it as a whole. Therefore bulking up the words can hurt the ranking since there is no relevant information provided to users' queries. Make sure that your content is concise and niche-related.
Internal linking to the home page: While internal links are generally good, linking to your top-level navigation sites can be detrimental. It is wise to instead point users to other deeper areas of your site. This will increase the traffic flow to places other than just your home or contact pages. About 50% of internal links should be to deeper pages.
Using multiple H1s: Using more than one H1 tag is too much. The H1 header is the main heading, nothing else. You can utilize the H2s, H3s, and H4s instead.
Toxic site links: Yes, linking is supposed to be a good thing, but avoid linking to bad sites. Make sure your links are reputable, otherwise you get their link juice on you. Stay away from low-DA sites.
Keyword-stuffing your footer: Evidence shows that Google devalues footer links and that they have a very low crawler recognition. Just keep the footer as what it was meant for: a nice closure to your page.
Keyword-dense URLs: These kinds of URLs tend to sound spammy and Google easily picks up on them. Instead make your URL simple and easy to understand, like your brand name.
2. Backlinks are all About Building Relationships
Backlinks, also known as inbound or incoming links, are links that are created when one website links to another. The search engine sees backlinks as a sign that the website is worthy of rank due to the linking website's vote of confidence. You get ranked higher as a result.
For a business to build links, it is common to ask other sites for links. But, asking for a link handout is not the right way to build relationships with other businesses. Good business relationships should be forged over time and built on mutual respect, rather than mutual need. So instead of asking for a link straight out, try instead to get to know the business, learn something from them, link to them yourself, or offer something that is mutually beneficial and adds value to their agenda.
This proven process builds trust. Backlinks will naturally occur throughout this process. When consumers and clients see this mutual respect between businesses, they are much more willing to trust the business and spend their money/time with them.
3. Old & Thin Content Can be Used Against You in a Court of Google
Something we can count on is that we cannot count on anything in the SEO industry. The Internet is constantly changing and morphing into new forms. The vast amount of outdated information out there is laying around with no purpose to the users. And, these sites are disregarded by search engines.
You may have thought that having more content is good for Google rankings, but it isn't. What good is a page no one will ever look at? This is just bringing your rankings down. Strive for quality content, not quantity. Check back to some of your old content. Is it all still relevant information? Does it get low traffic? Find a way to repurpose this content so you will be ranking better in Google's good graces.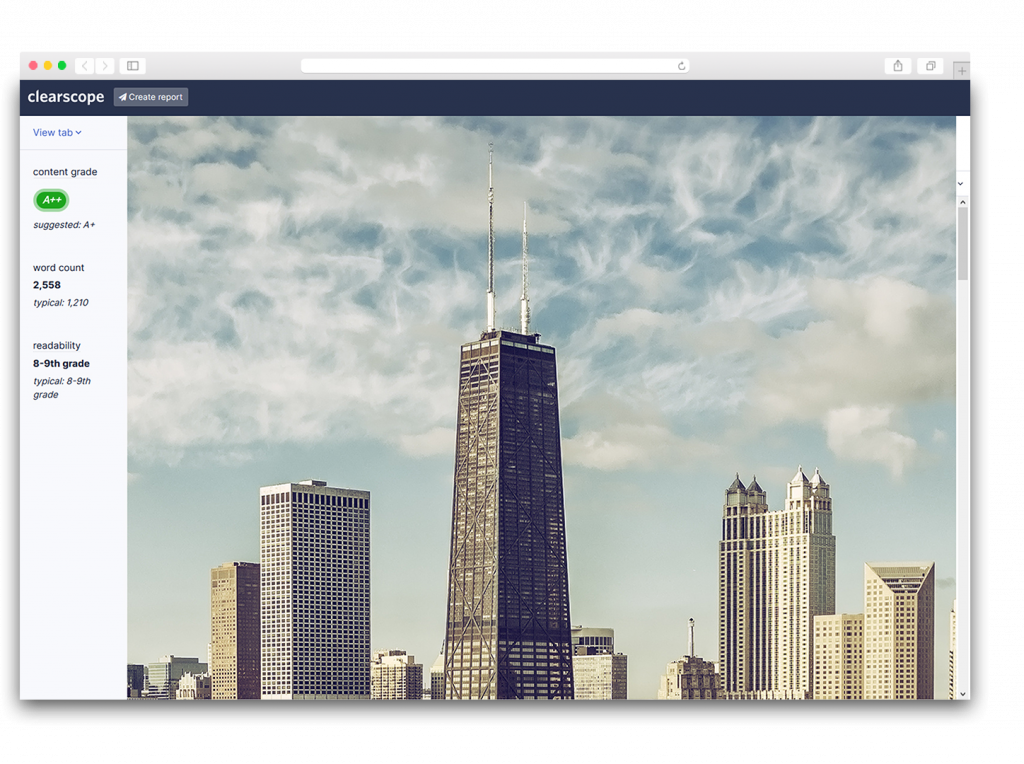 Outdated content can also fall under the category of thin content. Thin content is a byproduct of the past SEO "can't hurt" strategy. Thin content means any content that isn't useful to the objective of the website. This could include any pages with irrelevant topics or keywords, low word count, doorway pages, duplicate content, content that lacks readability, and pages full of ads. If these pages have significant backlinks, keep them. But focus on improving the quality of the content.
4. Users Want an Experience, Not a Wall of Text
How often have you come across a website with a daunting wall of text to read? It can immediately make someone want to press the back button in horror. People want to be visually stimulated. Make sure to include images that get your user's attention. Images help them visualize the message you are putting out, which in turn makes your content better and more relatable.
However, it turns out that using stock photos can hurt your rankings. Try to take original pictures if you can. You may want to hire a professional graphic designer or photographer to capture more impressive images. The extra money spent will be worth it once other people start using your images, creating a backlink (which is also good for your rankings). This shows you are a trusted source of information.
Not only do users value images, but they also want to interact. They want to be entertained, to be delighted. With so many distractions in today's world, you have to be distracting to compete. Catching their attention through interactive media will make them more likely to stick around on your site. Some interactive experiences to catch user interest include:
Polls
Games
Surveys
Live-chats
Quizzes
Calculators
Configurators
Interactive image galleries
360-degree videos
Interactive infographics
Interactive e-books
5. Speed Wins the Race
The speed factor is huge when it comes to rankings. And not only does Google give preferential treatment to sites that load quickly, but page speed is also very important to users as well.
We live in an age where nobody wants to wait for a page to load. We value quick, convenient, and valuable sites. We quickly hop out of sites that take more than a second to load.
Fast page speed correlates to low bounce rates. A page that loads at 1 to 3 seconds has a bounce rate of about 32%. Loading from 1 to 5 seconds, the bounce rate shoots up to 90%, and when at 6 seconds goes up to 106%!
So, page speed is critical. To assess your page speed and what areas of your site may slow down your speed, try running it through Google's PageSpeed Insights.
Keep in mind that the benchmark practice is a load time of 3 seconds or less. You can achieve this benchmark by assessing poorly-designed coding. One of the main culprits of slow load times, however, is usually bulky images. You can remedy this by compressing your images, which can reduce the size by 50% or more. Some other remedies include leveraging your browser cache, minifying your coding, and implementing AMP. Focusing on these areas will get your site zipping around in no time!
6. Users Value Privacy Most
These days users are all about protecting their privacy. With all the different websites and apps that store users' information to use for their marketing purposes, no wonder people are becoming more private. 84% of people would abandon a purchase that asked for their data over an unsecured website. Google has hinted that the entire internet will be secure in the future, so why not get on it today?
To ensure your users that your site is legitimate, you must run a secure site. You can do this by getting a secure socket layer (SSL) certificate. Your URL will then read HTTPs rather than HTTP. The "s" indicates to users that your site is secure. Secure websites can protect user information in three layers:
Encryption: This ensures the user that they will not be tracked and their information won't be stolen.
Data integrity: This prevents files from being corrupted as they are being transferred.
Authentication: This builds users' trust and protects against attacks.
7. Design for Mobile
These days 52.2% of traffic comes from mobile devices. Google is already favoring mobile sites. With the rise of mobile use over the years, it has become increasingly important to optimize mobile versions of our websites. And the design of these versions is of the utmost importance since it has to be functional for a small screen.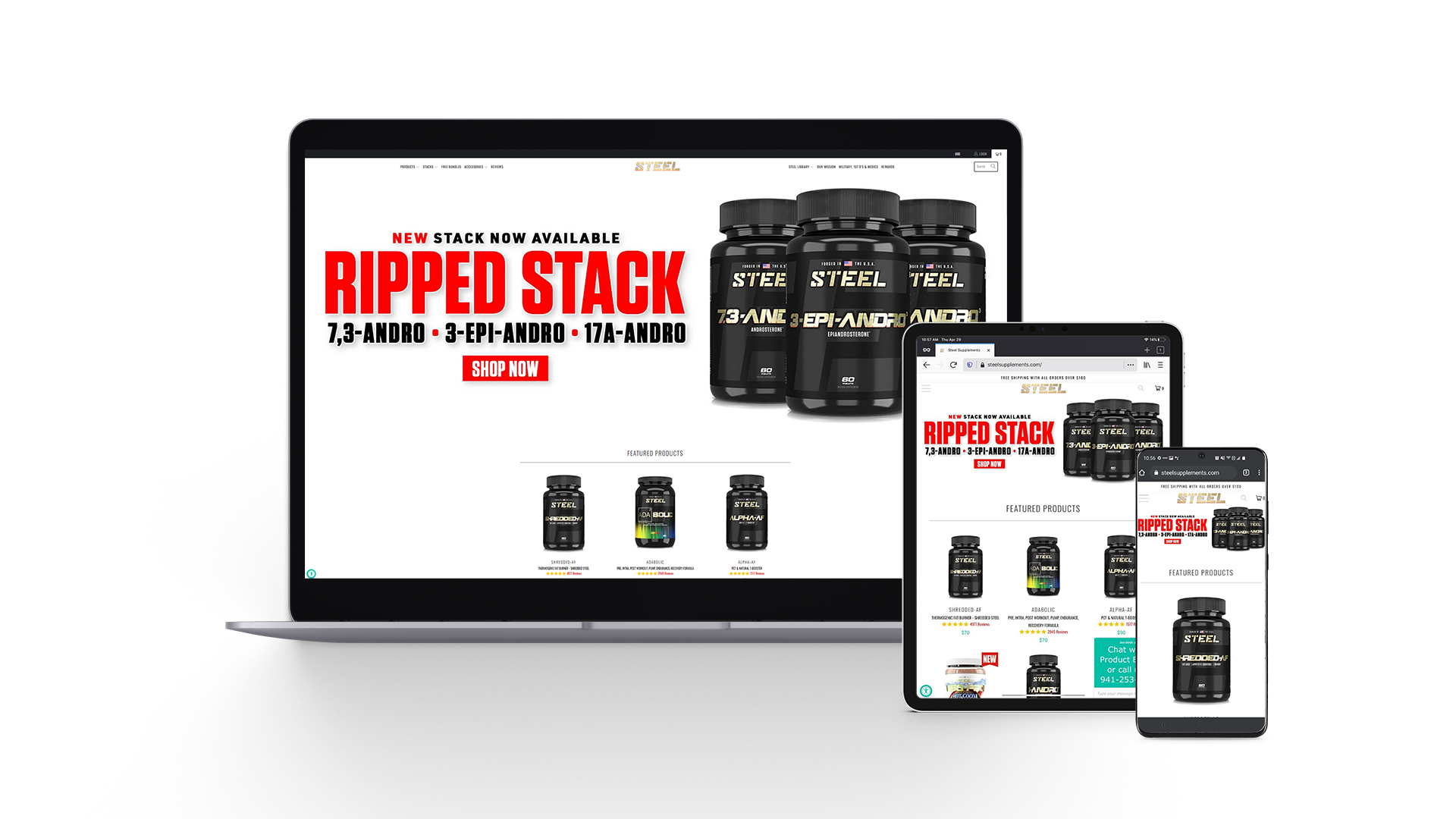 If your site doesn't have an attractive design, users will exit out within 20 seconds. You will want to make sure that the site is simple so that different devices can easily access it. These devices can include anything from a smartphone to a tablet, or laptop to a desktop. To get your web design to look good on any device, aim for responsive web design. Not only does this sort of design fit the devices of today, but it will also conform with future devices, such as smartwatches and Google Glass.
8. Schema Markup Gives You the Edge
Prioritizing time spent on keyword research, content optimization, and other OnPage SEO factors should be an SEO agency's priority. But once the OnPage content has been optimized, some bits and pieces sometimes get overlooked by SEOs. Using schema markup is another easy way to get Google's attention. Schema.org is a series of schemas, like HTML tags, that enable you to embed structured data on the website through a standardized semantic vocabulary.
One particularly good cheat tool you can use to help you add schema markup to your page is a free one. Try Google's Structured Data Markup Helper. Some examples of structured data you could include are things like ratings, events, dates, recipes, FAQs, and more. These enhanced descriptions help engines interpret content. This means it will more likely be ranked higher as a result.
Do not, however, add structured data to pages that do not need it. A product or service page is a good example of a page that could benefit from it.
9. First Impressions Count
Google's RankBrain is an essential SEO factor. This machine-learning algorithm focuses on how people interact with search results. For instance, if you click out of a website that isn't delivering the information you are searching for, RankBrain will note this and possibly devalue the site if this becomes a pattern.
Therefore Click-Through Rate (CTR) is what RankBrain focuses on.
And what makes someone click on your link? The title and the meta description has appealed to them. So your title tag and meta description must contain your keyword, as well as hook readers to get them to click through to your site.
No sweat right? Well, we have broken down a way for you to create an appealing title and description. Take a look at your competitors' examples at the top of the SERPs. Getting a good idea of what works can help you similarly model yours.
Ask yourself the following questions:
What problems are their pages promising to solve?
What positive or negative emotions do the title tags use?
What kind of adjectives or power phrases do they use?
What format do the title tags follow (i.e. how-to or list)?
10. Create for User Intent and Not for SEO
Oftentimes SEO marketers lose sight of what is important: user intent. They rush to answer the question for the user in the most optimized way but do not provide any extra service, information, or surprise. All the right keywords are there, but there is no reason for the user to come back.
While ranking for Google is important, it shouldn't be the focus when creating content. Research the customer just as much as the keyword. Provide useful information and services the user didn't even know they wanted, but now have. The most important thing is that the user has a good experience. If we simply focus on providing lasting and useful content to users, our sites will be around for years to come.
Right now Google claims 90% of the search market. But you have to keep in mind Google might not be around forever. Looking at the Internet's growth history, there has been a continual shift in search engine power. What happened to Yahoo, Lycos, and AltaVista? You never know when a new search engine power will overshadow Google. Or we may even become more immersed in apps than in search engines. Apps are directing us to websites more and more. With the absolute unpredictability of this thing we call the Internet, we need to remember to look at the long game. rather than the short game of matching up keywords that make Google happy. We can do this by simply providing solid content that is aimed at making the users happy.
Keeping Up in SEO
We hope we have provided you information that can be used in your own website's SEO practices.
You now know how important it is to stay on top of old content, not to over-do it, to use schema markup, and build strong relationships with other businesses for backlinks.
You can now create an appealing tag and description which leads you to your attractively designed site.
You now know that today's modern SEO is about creating a fast and secure mobile site with interactive content that gives your user an incredible experience.
All of this SEO information can be overwhelming. We know from experience this industry has so many twists and turns that will leave your head reeling. Keeping on top of all the updates and trends is what we do.
We here at Deviate want to ensure that you can rest easy knowing that your site is keeping up in the top ranks.
Check DesignRush's list of the best SEO Companies in California!